Buying Flowers For Your Sweetheart
Even though there is no restriction to when exactly you should buy flowers for a loved one, Valentine's Day is one important day that you should focus on. While flower may not seem to be the most original idea, they work
Even though Valentine's Day is a good day to get flowers for a loved one, it's good to expand on that idea and give flowers on other special days as well. You can get a flower for your loved one at ANYTIME to brighten their mood and increase the bond between you both. Buying flowers from an online store like ours affords you the opportunity to have it delivered at anytime of the day and of the week.
The best part about buying flowers online on any day is that you can do it at the last minute. If you are the forgetful type that may end up forgetting this special day, then flowers are the perfect answer for you. When you buy flowers online you can place your order and get the flowers delivered right away – in most cases on the same day that you place the order. You cannot go wrong. They will be thrilled that you remembered the day even if you forgot and just remembered when you got to the office.
The only thing that you have to do to buy flowers online is to log in and take a look at the arrangements that are offered as well as the blooms. You can then place an order with a personalized card to them.
When you buy flowers online for your loved ones- husband, wife, mom, dad, kids, friends or a relative, it can save you from forgetting the holiday and getting the cold shoulder.
To get flowers from an online store, Visit www.sevenflorist.com.my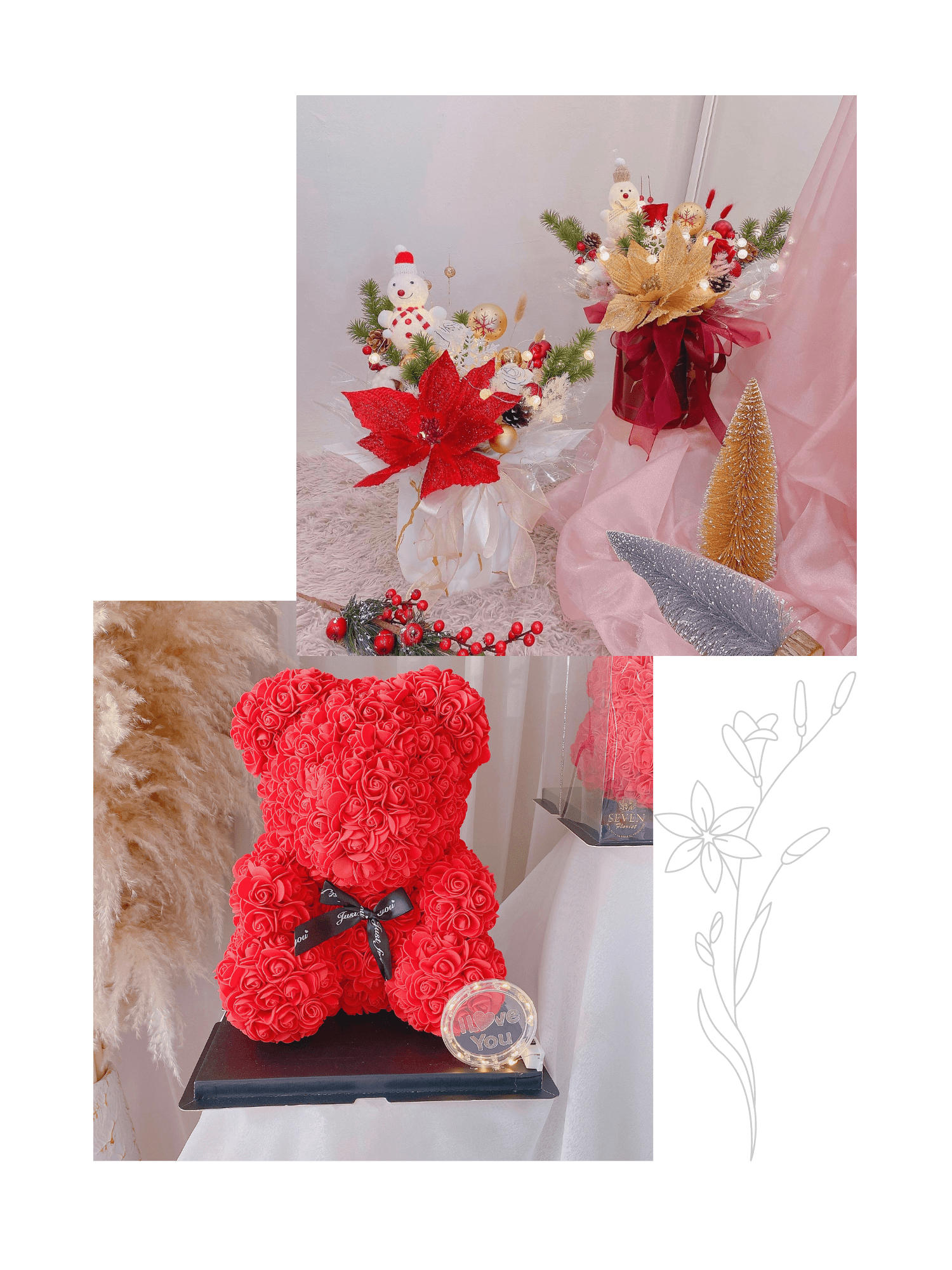 Ordering The Prettiest Flowers Online
Flowers are a flawless gift for any special event. It is a cultural norm to give flowers to your family members, friends, and even your special someone. In Malaysia, if you are looking to order flowers online, then look no further than Sevenflorist. We offer every flower in any season, as it is easy for us to import flowers from many countries.
We offer tons of Flower Arrangements services; we deliver flowers to your doorstep. Our services include:
Birthday Flowers are those flowers that are specially given to someone on their birthday. Flowers inside a birthday package include flowers that are assigned specially for their designated month. Like June has Roses, so most of the Banquet will contain roses and other freshly picked flowers!
Flower arrangements, we can make special arrangements of flowers for your special occasion.
We offer the freshest cream of the crop, flowers to our customers.
We offer flowers with small gifts with a note attached on valentine's day.
We also offer flowers for your garden.
We here at Sevenflorist have the best florists available in Malaysia, and we deliver our flowers the freshest. You can order flowers online through our online portal. We can also make flower arrangements for your special day or provide birthday flowers for someone's birthday.